Hot Agave Honolulu Sausages
___ cup agave
_ tablespoon whole grain mustard
_ tablespoons red wine vinegar
___ cup olive oil, plus 1 tablespoon
_ teaspoon red chili peppers dipping sauce
_ links mild or hot Italian turkey or pork sausage
_ red onion, peeled and sliced
_ green pepper, cored and sliced
___ red bell pepper, chopped
_ (8-ounce) can pineapple chunks, in juice
_ French bread rolls

Hot Agave Honolulu Sausages is from the Cook'n with Agave collection.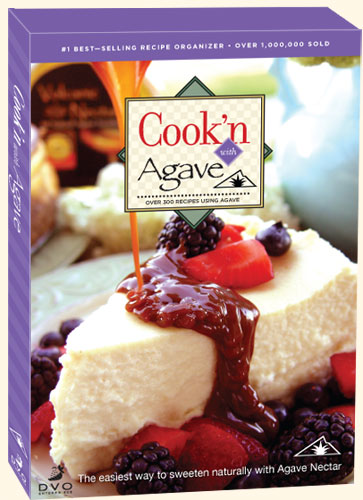 Click here to view over 300 more agave recipes right now!

Only $14.95 for the CD!


In a small container, combine agave, mustard, vinegar, 1/2 cup olive oil and red chili sauce. Set aside. Place 1 tablespoon olive oil in a 12-inch nonstick skillet. Cook sausage in skillet over medium heat for 5 minutes to brown all sides. Add onion and green pepper and continue cooking for 5 minutes. Set aside 1/4 cup of the agave sauce and add the remaining sauce to the skillet with the red pepper, pineapple and juice. Bring to boil, cover and reduce heat to low. Continue cooking about 8 minutes or until sausage is completely cooked. Uncover and cook over high heat 2-3 minutes or until pan juices are thick and syrupy. Serve on rolls with remaining agave sauce.

Volcanic Nectar - Agave Nectar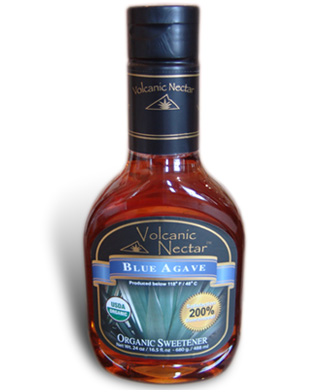 Turn your recipes into sensations with a 24 oz bottle of Agave Nectar! Perfect for pies, pastries, ice creams, cookies, pancakes, drinks, smoothies, and baked goods.
The ONLY Agave to have all of these!


REMEMBER: FREE Shipping on all Purchases of AGAVE NECTAR when you spend over $45!!!