Baked Agave Ham
_ tablespoon flour
_ oven cooking bag
_ pounds bone-in, fully cooked ham
_ 1/4 cups agave
_ teaspoons lemon pepper seasoning
_ teaspoons rosemary
Agave sauce

AGAVE SAUCE:
Ham drippings
Water, to 2 cups
___ cup white wine

Baked Agave Ham is from the Cook'n with Agave collection.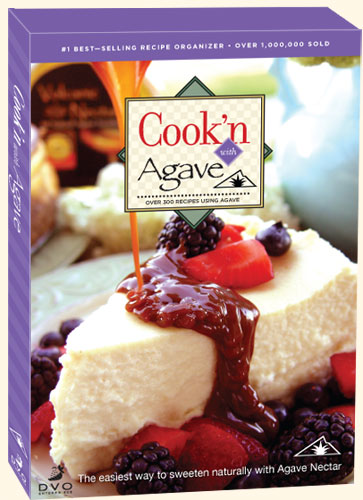 Click here to view over 300 more agave recipes right now!

Only $14.95 for the CD!


Place flour in roasting bag and shake to coat inside surface. Place ham in floured bag. Combine agave, lemon pepper and rosemary; pour over ham and close bag with twister. Poke holes in top of bag with fork. Roast at 325°F for 1 to 1-1/2 hours or until slightly browned. Remove from oven, let stand 10 minutes. Cut bag and remove ham, following bag manufacturer's directions. Reserve drippings for sauce.

AGAVE SAUCE: Strain drippings and measure; add enough water to equal 2 cups. Add white wine and bring to boil. Serve with ham.
Volcanic Nectar - Agave Nectar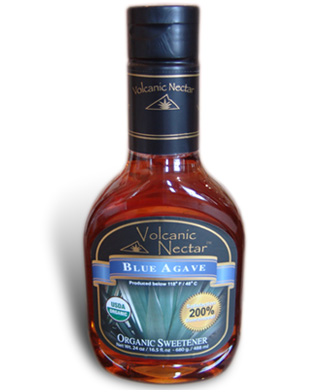 Turn your recipes into sensations with a 24 oz bottle of Agave Nectar! Perfect for pies, pastries, ice creams, cookies, pancakes, drinks, smoothies, and baked goods.
The ONLY Agave to have all of these!


REMEMBER: FREE Shipping on all Purchases of AGAVE NECTAR when you spend over $45!!!