Agave Sweet and Savory Chicken in Parchment
Preparation Time: 30 minutes

_ cup mayonnaise
___ cup agave
_ tablespoon soy sauce
_ tablespoon sesame oil
_ tablespoon vinegar
_ teaspoon crushed red pepper flakes
_ cup peas and thinly sliced carrots
_ cup broccoli florets
_ cup sliced mushrooms
_ (3-ounce) package instant noodles, quartered and split, reserve flavor packet
_ boneless skinless chicken breast halves
_ red pepper slices
_ sheets parchment paper (11 x 14-inch)

Agave Sweet and Savory Chicken in Parchment is from the Cook'n with Agave collection.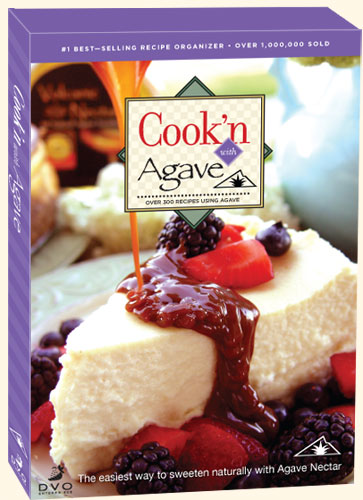 Click here to view over 300 more agave recipes right now!

Only $14.95 for the CD!


Combine mayonnaise, agave, soy sauce, sesame oil, vinegar and pepper flakes; mix well and set aside. Combine vegetables; set aside.

Cut each sheet of parchment paper (or aluminum foil for conventional oven) into heart shaped piece about 11 inches long by 14 inches wide. For each serving packet, spoon 2 tablespoons mayonnaise mixture onto one side of parchment paper heart. Arrange 1/4 of noodles over mayonnaise mixture. Layer 1/4 of vegetable mixture over noodles; drizzle with 2 tablespoons mayonnaise mixture. Arrange 1 chicken breast half over vegetables; drizzle with 1 tablespoon mayonnaise mixture. Top with 2 red pepper slices. Fold other half of parchment over layers and crimp edges to seal; place on baking sheet. Repeat with remaining packets. Bake at 350°F for 30 minutes or until juices run clear and chicken is no longer pink in center. Serve in parchment.

TO MICROWAVE: Place packets (parchment paper or waxed paper) on microwave-safe tray or plate with thickest edges to outside. Microwave at high (100%) for 15 to 20 minutes or until chicken is thoroughly cooked.

Volcanic Nectar - Agave Nectar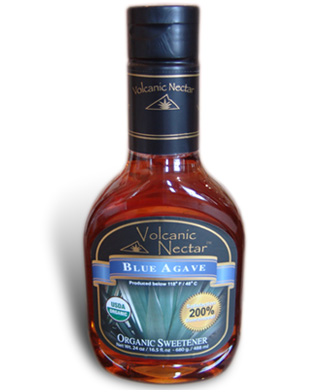 Turn your recipes into sensations with a 24 oz bottle of Agave Nectar! Perfect for pies, pastries, ice creams, cookies, pancakes, drinks, smoothies, and baked goods.
The ONLY Agave to have all of these!


REMEMBER: FREE Shipping on all Purchases of AGAVE NECTAR when you spend over $45!!!