Agave-Black Pepper Flat Bread
_ cups flour
_ teaspoons baking powder
_ teaspoon salt
___ cup hot water
_ tablespoons agave, divided
___ cup cold water
___ cup vegetable oil
_ teaspoon freshly ground black pepper
Salt, to taste

Agave-Black Pepper Flat Bread is from the Cook'n with Agave collection.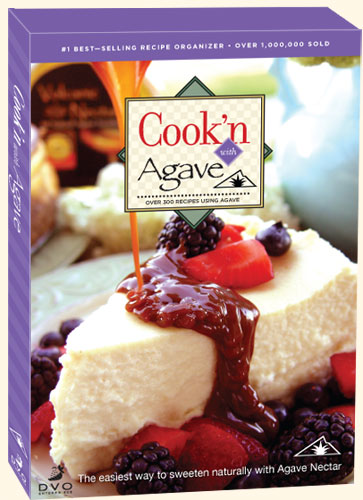 Click here to view over 300 more agave recipes right now!

Only $14.95 for the CD!


In a food processor bowl, mix flour, baking powder and salt; reserve. In a small bowl, combine hot water and 3 tablespoons agave. With machine running, pour agave mixture into dry ingredients. Process 5-10 seconds. In a small bowl, mix cold water and oil. With machine running, pour water mixture into bowl, and process until dough forms a ball. Turn out dough onto lightly floured surface. Knead 2-3 times, adding flour if necessary. Dough will be soft.

Divide dough into 16 equal pieces. Shape into balls. Roll each to a 6-inch circle. In a large non-stick skillet, cook breads over medium heat, turning once, until lightly browned. Warm remaining 2 tablespoons agave and brush on 1 side of each bread and sprinkle with pepper and salt.

Volcanic Nectar - Agave Nectar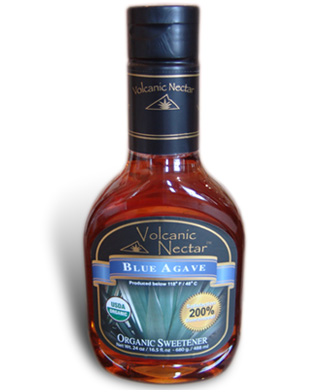 Turn your recipes into sensations with a 24 oz bottle of Agave Nectar! Perfect for pies, pastries, ice creams, cookies, pancakes, drinks, smoothies, and baked goods.
The ONLY Agave to have all of these!


REMEMBER: FREE Shipping on all Purchases of AGAVE NECTAR when you spend over $45!!!